I have the honor of speaking to the Richmond SPIN group on Continous Integration next week Wednesday, May 13. SPIN is the Software and Systems Process Improvement Network, and are the local groups sponsored by Carnegie Mellon Universitys Software Engineering Institute.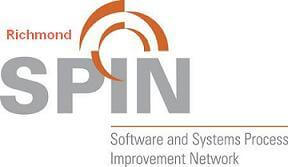 My presentation is going to be a bit different from some of the previous topics that have talked about process improvement, whereas I am talking about a specific improvement that enhances your process. A CI system can provide the base framework for layering on much more then just the basic automatic code/compile/test cycle, and well talk about what else it can be.
More information and registration is available at http://www.richmondspin.org/home22332.
Im looking forward to a good crowd, lots of questions, and drinks afterwords!