Just after the Shoptalk Europe conference, join OpenSource Connections, founders of the Haystack search relevance conference, and our friends at Wallapop (the leading platform in conscious and human consumption) for a day of search enlightenment – learn how to build great data-driven search applications, find out how to build amazing search experiences and look forward to the future of search powered by vectors and machine learning. This will be an in-person event.
Search experts René Kriegler & Charlie Hull from OpenSource Connections draw on their multiple decades of experience working with some of the world's most innovative companies to teach you how you create and tune powerful and accurate search engines. We'll consider the core challenges of search, how to measure search quality and what tools and techniques are available. Wallapop will talk about how they implemented a powerful search engine for pre-used goods (read the case study about their collaboration with OSC) and there will be further talks to be confirmed.
This will be a free event, hosted by and sponsored by Wallapop and OpenSource Connections GmbH. The event is aimed at search product owners, search relevance engineers, data scientists & machine learning engineers working on search applications for e-commerce and other domains, as well as e-commerce owners and managers. The day will feature talks, networking and discussion and will conclude with a BarCamp where we will split into groups to talk about subjects chosen during the day by attendees. Overall, this event is a chance to meet others facing similar challenges, share solutions and techniques and to learn from experts in the field.
Doors open at 10.30 am CET, talks will start at 11:00 and the BarCamp will run from 16.00-17.30 with a social event to follow. Lunch will be provided.

**
Please note the event will be recorded and photographs will be taken.
**
You can also join 3700+ other search enthusiasts in the free Relevance Slack community to continue the discussion.
Sponsored by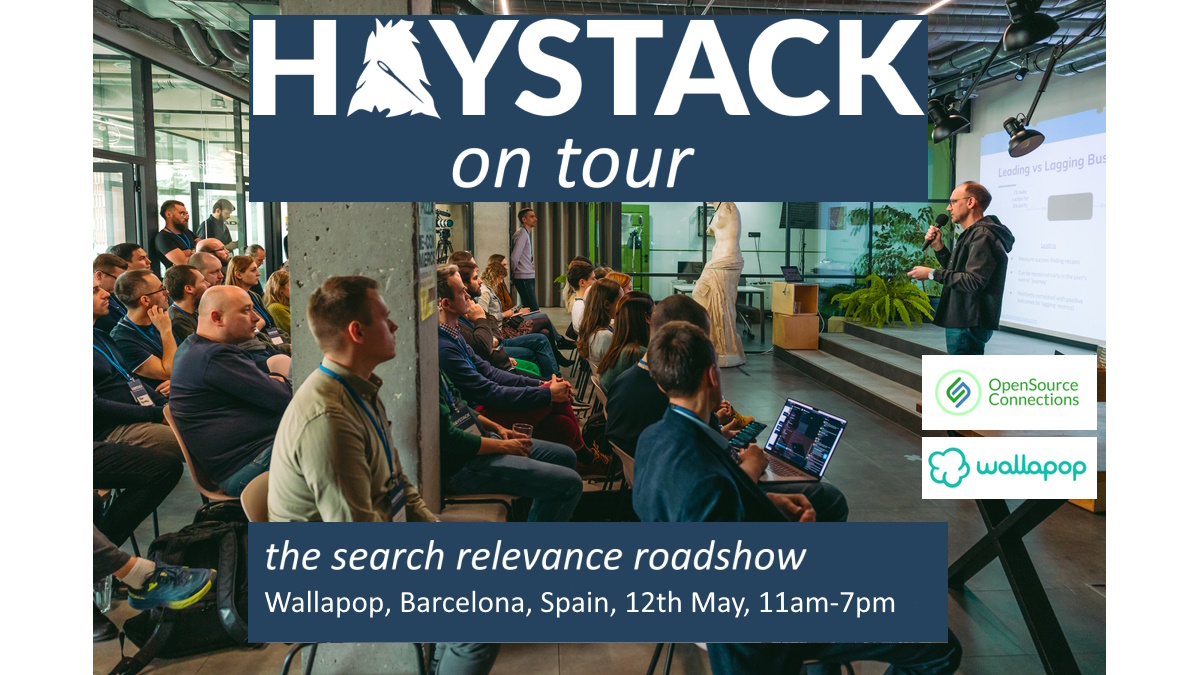 .
---
Get Notified about Upcoming Events