Attending a search conference is a great way to meet others in your field and learn about new techniques, tools and approaches. However they're not all the same and to get the best from each type of event can require different approaches. I've been going to search conferences for nearly 20 years and I hope I can give you the benefit of my experience – and I hope to meet you at an event soon!
Note that at present most search conferences are still emerging from a couple of years of solely virtual events due to the recent pandemic. Some are still virtual, some are hybrid but many have returned to in-person events in 2022.
The types of search conference
This isn't a complete list – and please do get in touch if you think I've missed an event.
Vendor events
Examples: Elasticon, OpenSearch Con, Activate, Algolia DevCon, AWS Re:invent
These events are run by a single vendor and are designed to showcase how their customers have used their product to solve their search challenges, provide information on new features and answer the questions you might have about their technology. Often these will be big-budget affairs held in a conference centre or business hotel with extra sponsored social events like parties and receptions afterwards. Speakers may be invited or have submitted their talks to a Call for Papers (CFP) but it's likely the talks were hand-picked to show the advantages of using the vendor's platform.
Of course, when you attend an event like this you're not going to hear about any alternatives to the vendor's route, or about the customers that didn't manage to build amazing applications, or indeed anything negative. These events are primarily a marketing opportunity designed to attract new customers and retain current ones. You may find yourself being talked to by over-enthusiastic salespeople, especially if you work for a large company!
Academic events
Examples: ECIR, SIGIR, CIKM, Search Solutions (partly)
Academic events are the best place to learn about the cutting edge of research in information retrieval (the science behind search engines). Papers are submitted, reviewed and presented as formal talks, also at poster sessions. Most attendees will be from, or linked to academic institutions.These conferences are sometimes followed by an Industry Day where real-world examples of applications of this science are presented, by industry representatives or researchers working in industry.
If you're not up to date with the science you may struggle to understand everything that is being presented! However these events contain the seeds of what will be cutting-edge search technology in the near future.
Evaluation events
Examples: TREC, NTCIR, CLEF, FIRE
These events generally require that attendees have submitted retrieval results for some challenge problem prior to the event itself. These conferences have a large academic component to them, but have the feature that large numbers of people have worked on the exact same problem as you, and they are also one of the few venues where negative results are routinely reported.
(Thanks to Ellen Vorhees for suggesting this section and read about how OSC participated in a recent TREC event)
Executive events
Examples: KMWorld incorporating Enterprise Search & Discovery, Enterprise Search Europe (past)
These events are run by professional event companies around a particular subject area. Vendors can sponsor stands and may also get a prime speaking slot, although not all speakers may have to pay to speak. These are also often held in conference centres or business hotels and can be relatively expensive to attend. Presentations are aimed at the business market and may not have a deep technical focus.
If you're a search expert you may find the presentations a little repetitive, but it's still useful to hear about case studies where search has solved business problems. It's also a chance to meet others working in the field who may be on a stand.
Composite
Examples: Berlin Buzzwords, ApacheCon
These events aren't just about search, but will have several talks or indeed a whole track focused on this area. They can be a great opportunity to hear deep technical details of search software and how it can be used, meet others working on building and using these tools. These events might have an open source focus, or a platform focus.
The talks at these events can be deeply technical with a narrow focus on a particular library or tool, but it is also a chance to meet others with similar interests – you may not find so many vendors here but more developers.
Practitioner
Example: Haystack, MICES, Search Solutions (partly)
Focused just on search, these events are small, friendly and low cost. OSC's Haystack events have the theme of Search Relevance whereas Search Solutions has a mix of talks from large and small companies, individuals and academics. MICES focuses only on e-commerce search. There is a mix of speaker presentations, Q&A and panel sessions.
Don't expect a posh venue or a sponsored dinner at these events, they're run at low cost by grassroots teams – but there's always the chance for meeting up for a drink afterwards! The informality is a positive in this case and a chance to make new friends.
Getting the most from a search conference
Here are my tips for getting the most out of one of these events.
Check the schedule. For the bigger events there will be multiple talks happening in different places, make sure you mark up the talks you want to see in advance so you can plan your day.
Capture some notes. Even if slides or videos of the talks are provided later, you may get an insight during a talk you need to record. I like to carry some paper and a pen to scribble down notes, you can of course use a phone or laptop (presenters are these days quite used to some of their audience having laptops open)
Make new friends. Even if you're not a naturally social person, you've got one thing in common with everyone else there – you saw some of the same talks! It's a great conversation opener. If these are potential business contacts swap emails or hook up on LinkedIn – but make a note of what you spoke about as well, it's easy to forget.
Eat and sleep well. If you've travelled far from home you'll need your sleep, so rest up before the event if you can – you may have some late nights during the event! Take advantage of any provided catering and a big breakfast always sets you up for the rest of the day. Beware the first talk after lunch however, don't get too comfortable and let those eyelids droop….
Meet the vendors. Even if you're not in the market for what they provide it's worth a look at each vendor – you never know there may be a free pen or t-shirt! It's also a good way to find out where search technology is going as they may be showcasing new developments.
Consider speaking. Particularly important for smaller events who really need those talk submissions! Presenting a talk can be a great way to promote yourself, your company or project. Find out when the CFP starts and ends so you don't miss your chance.
Save some time to be a tourist. If you're in a place you've never visited, plan some time to explore: search conferences are often in some amazing places (in my time I've toured Singapore, Washington DC, Vienna all because of a conference sited there).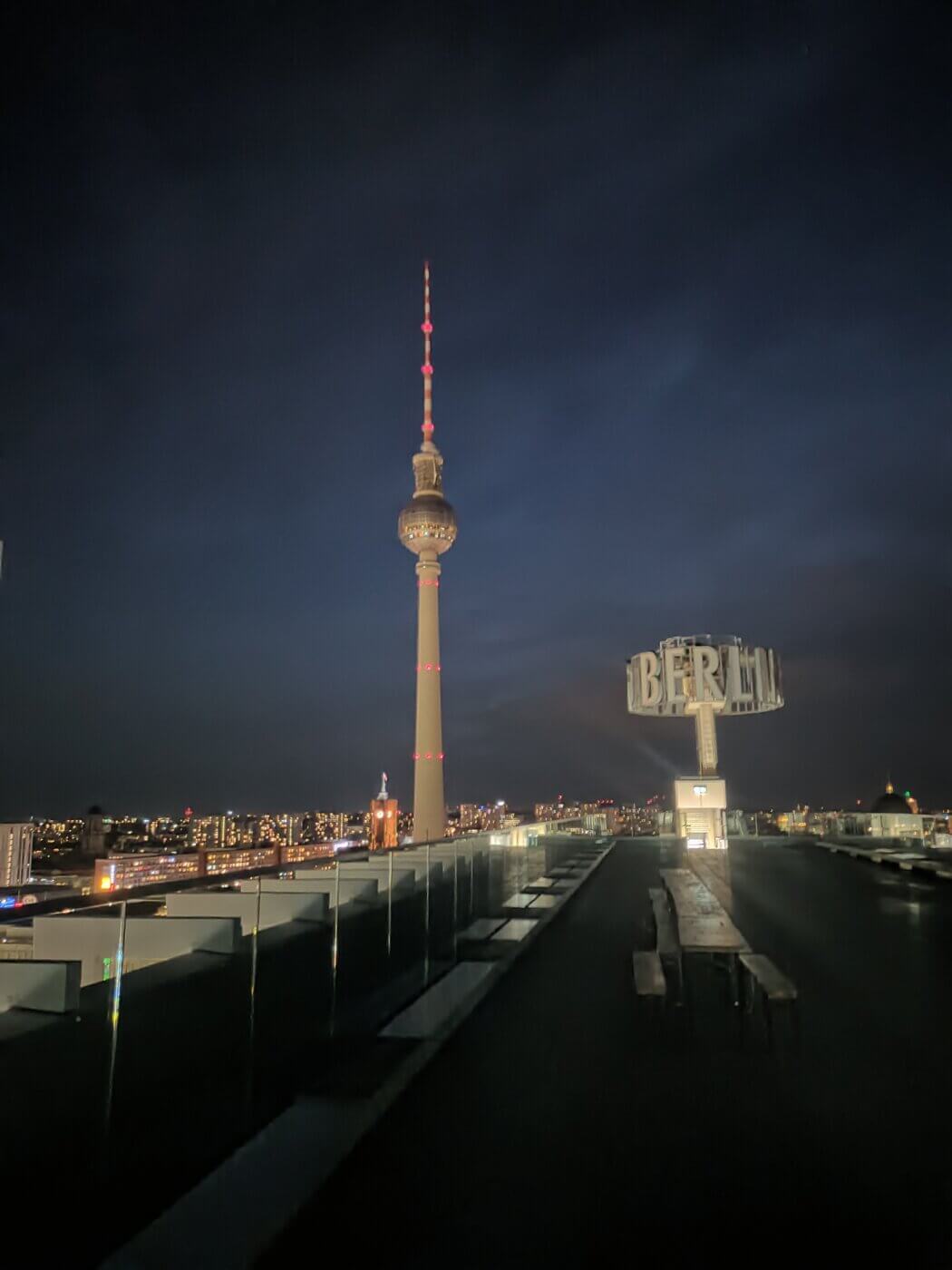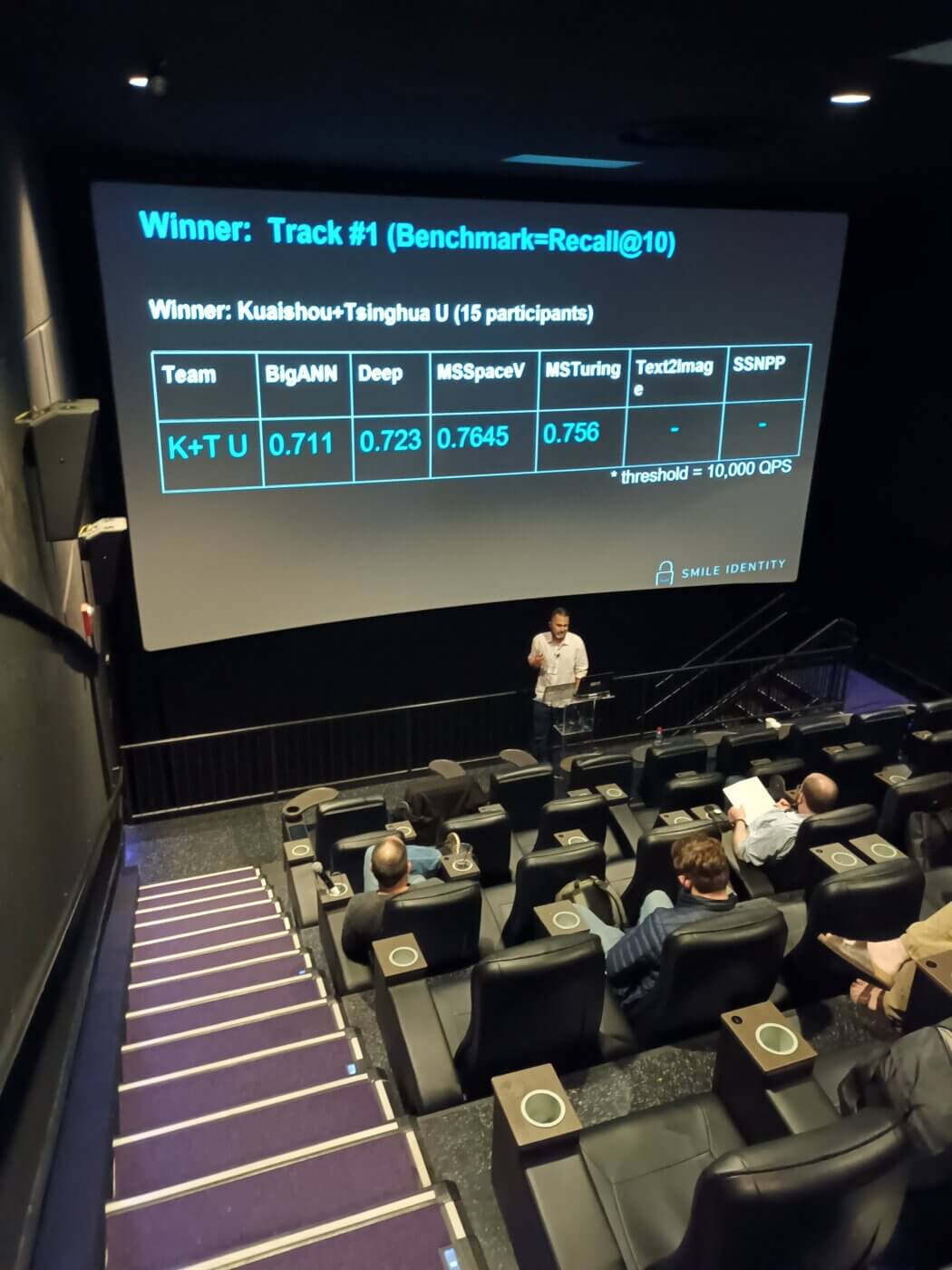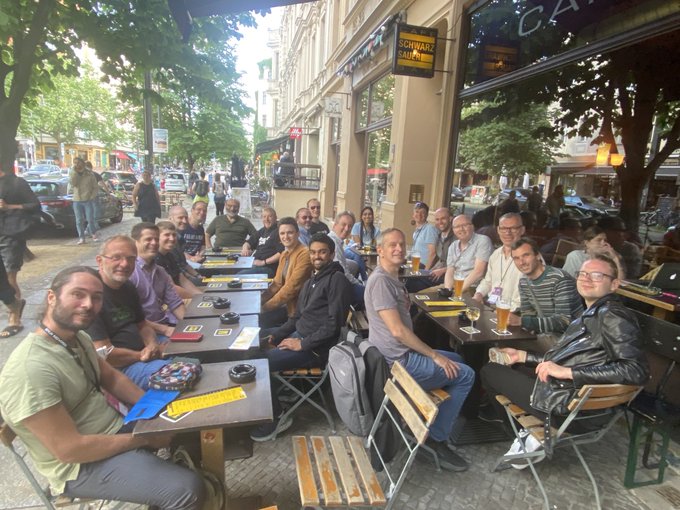 What's the best search conference for me?
This depends very much on what you want to get from the event, what you can afford to pay to travel and attend, the location and the date. I hope above that I've given you some ideas for your search conference attendance in 2023.
My personal favourites are Haystack (of course, as we run it!), Search Solutions and Berlin Buzzwords, mainly because the talks aren't pay-to-play – so you don't often hear a vendor's viewpoint, coloured by their need to sell, and also these events are small enough to get to know people.
Remember we feature all the events we attend in our Events section where you can also join our event information mailing list.
Let us know if you want to meet at a future search conference – we're always happy to meet new people!
Image from Conference Vectors by Vecteezy