We build free search tuning tools 
Our free search tuning tools, compatible with leading search engines and open source by default, help you measure and improve search relevance. We also contribute to many other open source projects that can help enhance the search experience of your users, including leading open source search engines such as Apache Solr.
---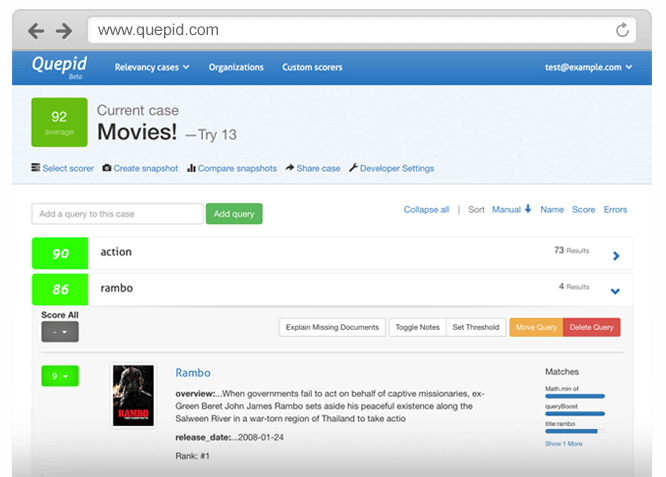 Quepid, the relevance workbench
Quepid is an essential tool for the relevance engineer, letting you create test cases, gather explicit judgements of search quality, calculate overall metrics and see how these metrics get better or worse as you modify the search configuration.
Create test cases for groups of search queries
Manually rate the results from each query
Automatically calculate search metrics like NDCG
Modify the query structure and see how this affects metrics over time
Snapshot test runs and record a full history of your tries
Work together in teams with shared test cases
Compatible with open source search engines including Apache Solr and Elasticsearch
Free hosted version and fully open source
See it in action in the Quepid video library
"Do not attempt a search project without it."

John Bickerstaff
---
We built the Elasticsearch Learning to Rank plugin, which powers search at Yelp, Wikipedia, Snag and others. Open source and compatible with the latest versions of Elasticsearch, the plugin learns how to re-order search results based on metrics you choose.
Since deploying learning to rank, we've seen a net 32% increase in conversion metrics across our historically lowest performing use-cases.

Jason Kowalewski,
Sr Director of Engineering at Snag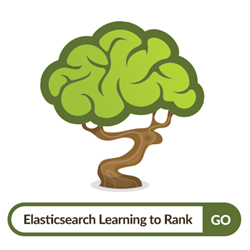 ---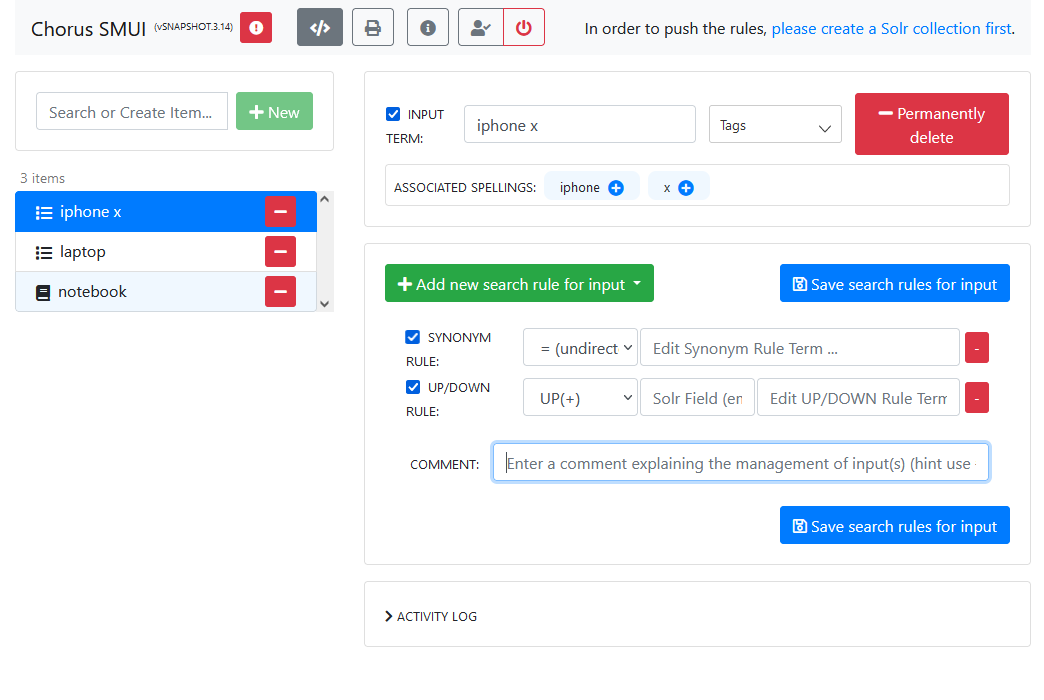 Querqy is a query pre-processor plugin that allows for business rules to be created to influence the results of particular queries. Querqy rules are maintained using the Search Management User Interface (SMUI).
Compatible with Solr & Elasticsearch (and soon, OpenSearch)
Read the extensive documentation
Features include:

Boost results from certain categories
Handle common mis-spellings
Implement synonyms (uni- and bi-directional, multiword)
Delete or replace non-useful query words

Find out how to use Querqy & SMUI in the video library
Read the case study on how Rubix use Querqy/SMUI to raise conversions by up to 30% and significantly reduce zero result searches
Contact our specialised e-commerce search team for more details and to integrate these tools with your search stack
Querqy and SMUI are in daily use by some of the world's largest brands, allowing category managers and marketers to fix common search issues in minutes without the involvement of central IT teams.
Active Search Management is often used in e-commerce search, but is also a valuable technique for other kinds of search.
Own Your Search
Through our Proven Process, we assess your systems and performance, recommend improvements based on your search and business goals, and consult with and train your team. When search is critical to your organization, it's our mission to make sure you own your search.