Our Approach
Through our Proven Process, we assess your systems and performance, recommend improvements based on your search and business goals, and consult with and train your team. We've adopted a flexible and repeatable approach beginning with a Discovery Phase, followed by a set of recommendations around our Maturity Model, and an intensive 120-day Accelerator Implementation program. This approach, which may begin or end with training or advising by our experts, is our Proven Process.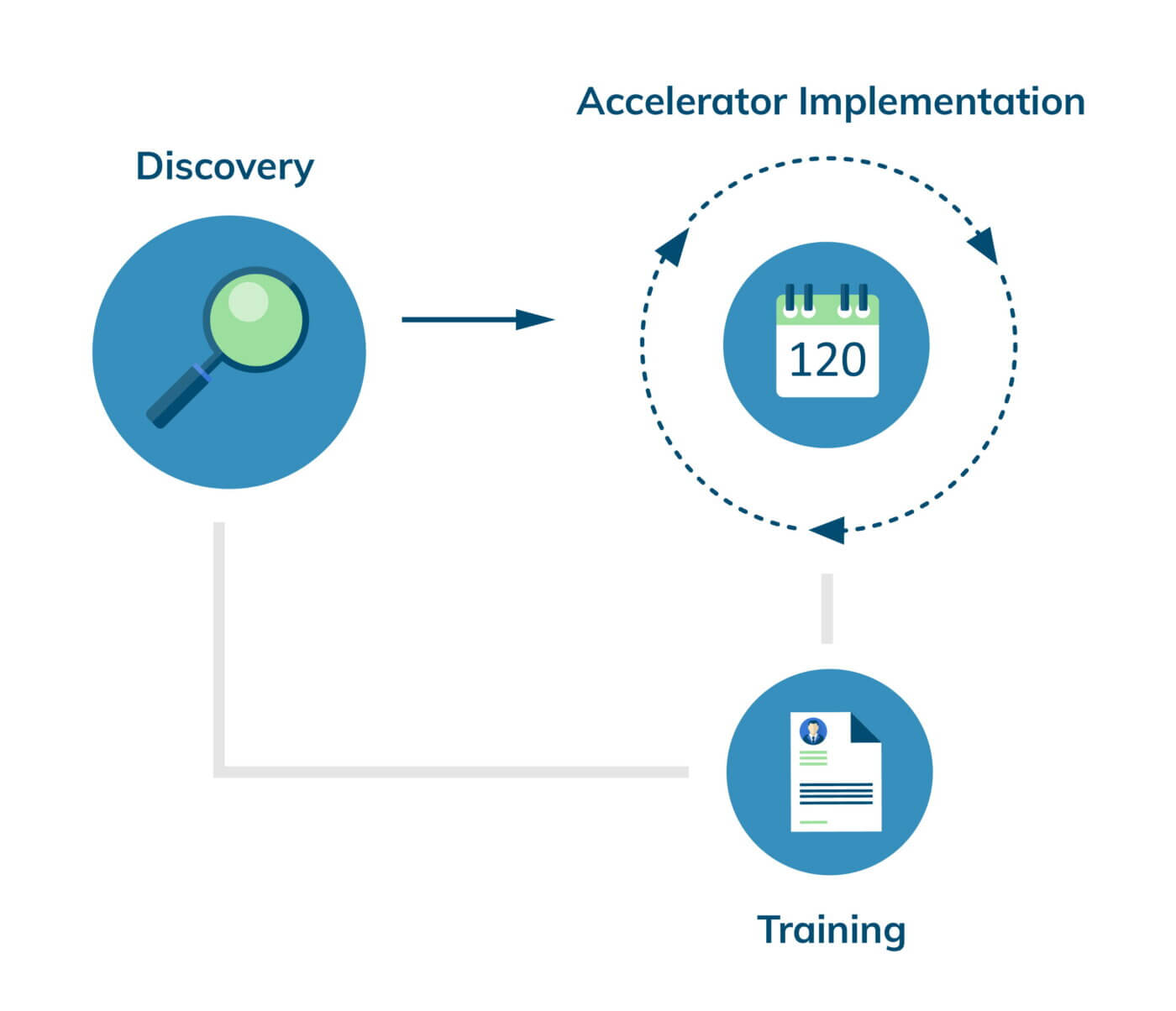 Discovery
We've seen mistakes and wins across the hundreds of search teams. Let's collaborate on a vision on where your search could go together. In a Discovery engagement, we evaluate your team's maturity using our Maturity Model and make guiding strategic recommendations on how you can get more value from search, relevance and information retrieval. Read how we carried out a Discovery for video marketplace Pond5.
Accelerator Implementation
Our implementations are designed to accelerate your team's growth, so that they're more capable and independent after completion of the engagement. We enhance your team's search transformation. This could be a search engine migration to Solr or Elasticsearch, or it could be prioritizing relevance approaches like personalization, semantic search, machine learning, a search engine plugin, or just getting the boosts right — we can help! We're the Solr and Elasticsearch 'smarter search' experts.
Training Your Team
We also offer public and private 'Think Like a Relevance Engineer' training. Our relevance consultants teach how to measure search quality, implement Solr/Elasticsearch relevance solutions, build semantic search and inject machine learning into your search.