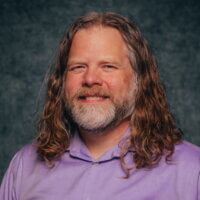 Expertise
Partner Relations
Big Data Business
Two-plus decades in IT world.
Old-school data engineer and Oracle guru (7.3 was solid)
New-school leader of teams
Delivered numerous successful projects big and small, government and commercial, mundane and momentous
Believes transparency and accountability are the drivers of successful outcomes for individuals, teams, and client-partners
John combines technical experience, leadership and management capabilities, and a love of spreadsheets to focus a diverse array of talented individuals on delivering real value to our client-partners. He aims to nurture an environment at OSC that takes actions and makes decisions based on our values, encourages innovating thinking, and supports employees, contractors, and clients in setting and meeting high expectations.