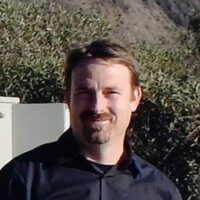 Expertise
Big Data
Data Science
Open Source
Solr
Fascinated by the "craft" of software development, Eric Pugh has been heavily involved in the open source world as a developer, committer, and user for the past 13 years.
He is an emeritus member of the Apache Software Foundation and lately has been mulling over how we move from the read/write web to the data web. In biotech, financial services and defense IT, he has helped European and American companies develop coherent strategies for embracing open source software.
Eric became involved in Solr when he submitted the patch SOLR-284 for Parsing Rich Document types such as PDF and MS Office formats that became the single most popular patch as measured by votes! He co-authored Apache Solr Enterprise Search Server.
---