Pete has just been hired as Product Manager for Search at electronics retailer Chorus Electronics. His boss, a Vice President, has asked him to build a 'best-in-class' e-commerce search engine, to 'increase customer satisfaction and drive improved revenue'. 
Doing the Deal
Good news! Our intrepid supplier management team for Chorus Electronics, led by Pete's colleague Shanice, has just signed a deal with Epson where every time a customer searches the web shop for the keyword projector and picks an Epson brand projector, Chorus Electronics gets a bonus fee from Epson. However, Pete wants to be sure that whatever he does to please the supplier doesn't break other similar search queries.
Shanice is also discussing an exclusive deal with Epson, where Chorus would show only their projectors – how can Pete make this happen?
What does selling search keywords mean in practice?
First off, we need to understand exactly what we mean by selling search keywords. In our case, a keyword is a very specific search query. A search for projector matches our criteria for keywords that boost results that favour Epson. However, similar searches like projector lamp or projector screen should still behave the way they always have.
Here's how Chorus Electronics handles the projector query at the moment: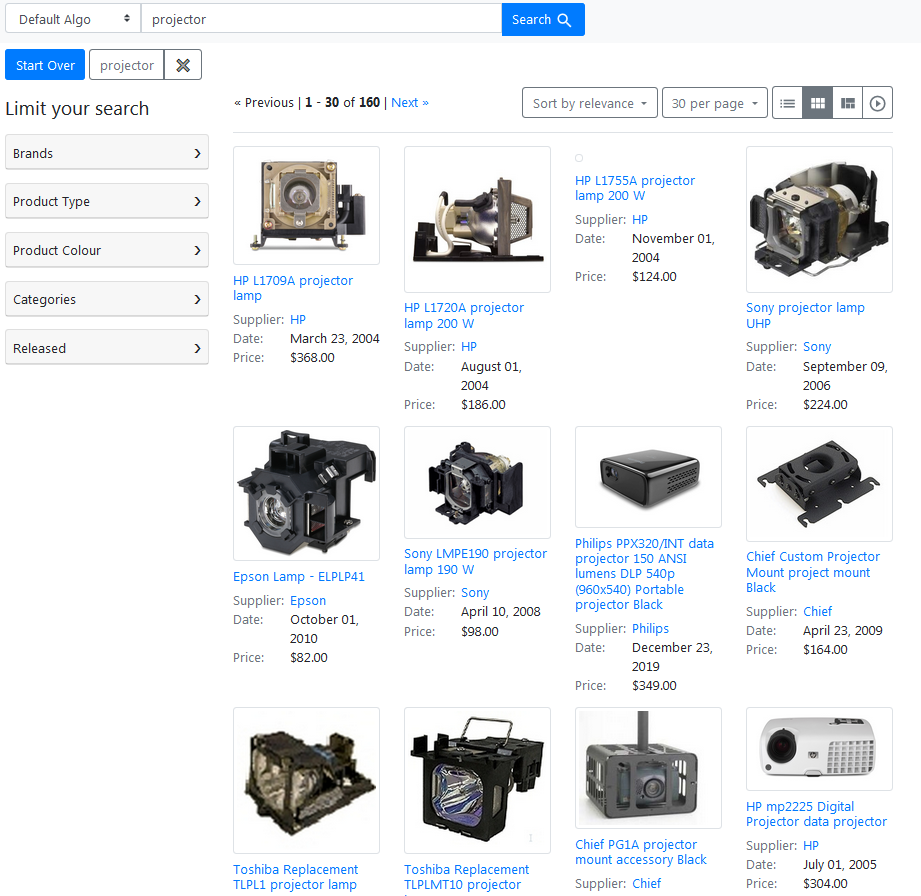 Note that we see lots of projectors from various brands and also accessories such as replacement lamps. How do we push some Epson items further up the list? We can try using boosting, which we introduced in our previous blog – but what about that exclusive deal? We can use SMUI (Search Management User Interface) as before to manage Querqy preprocessing rules, which can be combined to give the effect we need. In our next video Eric is going to show how to use these components of Chorus to implement a more complex business rule.
Contact us if you need our help tuning your e-commerce search.
Chorus is a joint initiative by Eric Pugh, Johannes Peter, Paul M. Bartusch and René Kriegler.
---