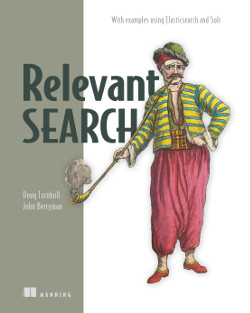 Recent Articles
Deep Dive into Elasticsearch Cross Field Search Doug turnbull | 27 May 2015

Elasticsearch cross-fields are a great feature. They let you blend multiple fields scores together on a search-term by search-term basis. I covered the motivation for cross-field queries in a previous blog post. In this blog post I want to dive a layer deeper. How exactly does cross fields work? How can you tune its behavior?

Data Modeling For Search Relevance -- Signals and Semantics Doug turnbull | 15 May 2015

Perhaps the biggest relevance mistake you can make is to take content, straight from it's source, and plop it directly into Elasticsearch or Solr unmodified. If you don't think about how your data is likely to be searched

Debugging Solr 5 in Intellij Doug turnbull | 30 Apr 2015

I recently had to debug Solr 5 to help answer some client questions. With Solr 5, there's been several fundamental changes to the Lucene/Solr codebase. My previous methods of debugging Solr didn't work anymore.
Upcoming Events
Spark Summit 2015 Jun 15 | San Francisco, CA

Chris will be speaking at Spark Summit 2015 on "Lessons Learned with Spark at the US Patent & Trademark Office"

London Solr Meetup Jun 4 | London, UK

Doug will be talking about Test Driven Relevancy, Quepid, and his new book Relevant Search!
Quepid takes the guesswork out of search relevancy. Start benefiting from test-driven relevancy today.