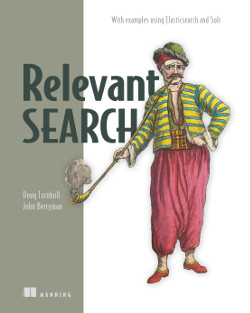 Recent Articles
Quepid Gets Organized Becky billingsley | 25 Aug 2015

Quepid has added Organizations to make it easier to collaboratively solve search relevancy problems with your team!

Advanced AWS CLI JMESPath Query Tricks Joseph lawson | 27 Jul 2015

AWS CLI documentation only covers using JMESPath result queries briefly. Let's explore how much more you can do.

Splainer: A Solr Developers Best Friend Doug turnbull | 24 Jul 2015

Do you know about Splainer? It's our handy-dandy, free and open source tool for working with Solr search results. It's become my favorite go to tool for tweaking a specific Solr query. Let's face it: nobody likes working with Solr in their browser's URL bar. It's a royal pain.
Cassandra Summit September 22-24 | Santa Clara, CA

Returning for another year, John, Matt, Eric, and Chris will all be at Cassandra Summit, sharing war stories from our C* projects for the Federal Government and Commercial clients

NEST: New England Search Technologies September 29 | Burlington, MA

Doug, author of Relevant Search, will be sharing some advanced techniques

LuceneRevolution October 15-16 | Austin, TX

*The* conference focused on Solr, we've made the pilgrimage since 2010
Quepid takes the guesswork out of search relevancy. Start benefiting from test-driven relevancy today.