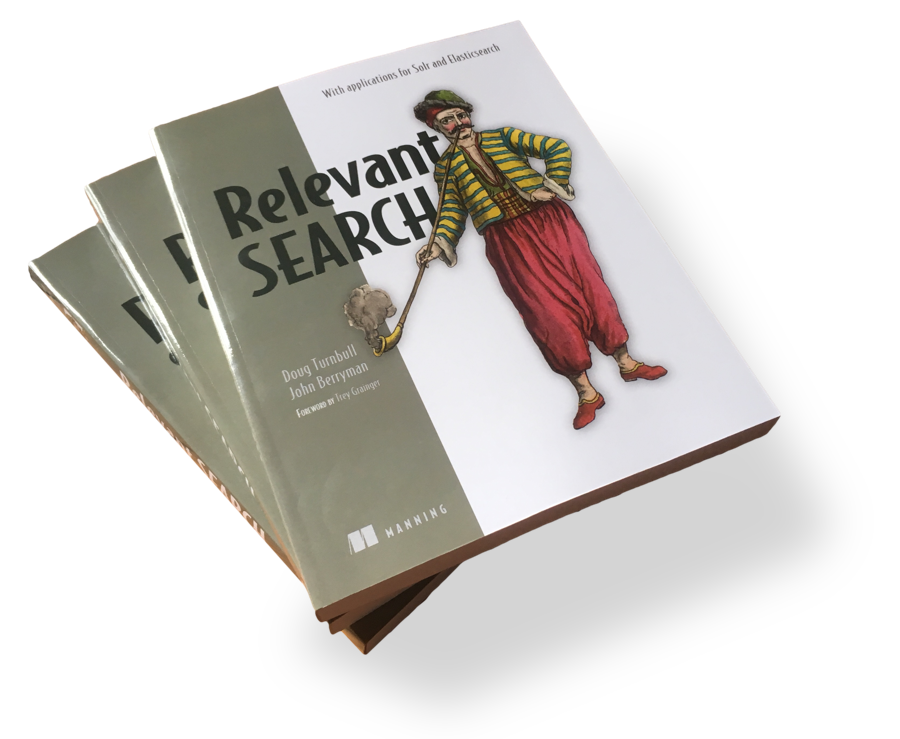 We're the relevance experts
Good search understands a user's intent, not just what they type.
We wrote Relevant Search, the definitive guide to building smarter Elasticsearch and Solr applications.
One of the best and most engaging technical books I've ever read. — Trey Grainger, Lucidworks
Will help you solve real-world search relevance problems for Lucene-based search engines — Dimitrios Kouizes-Loukas, Bloomberg
---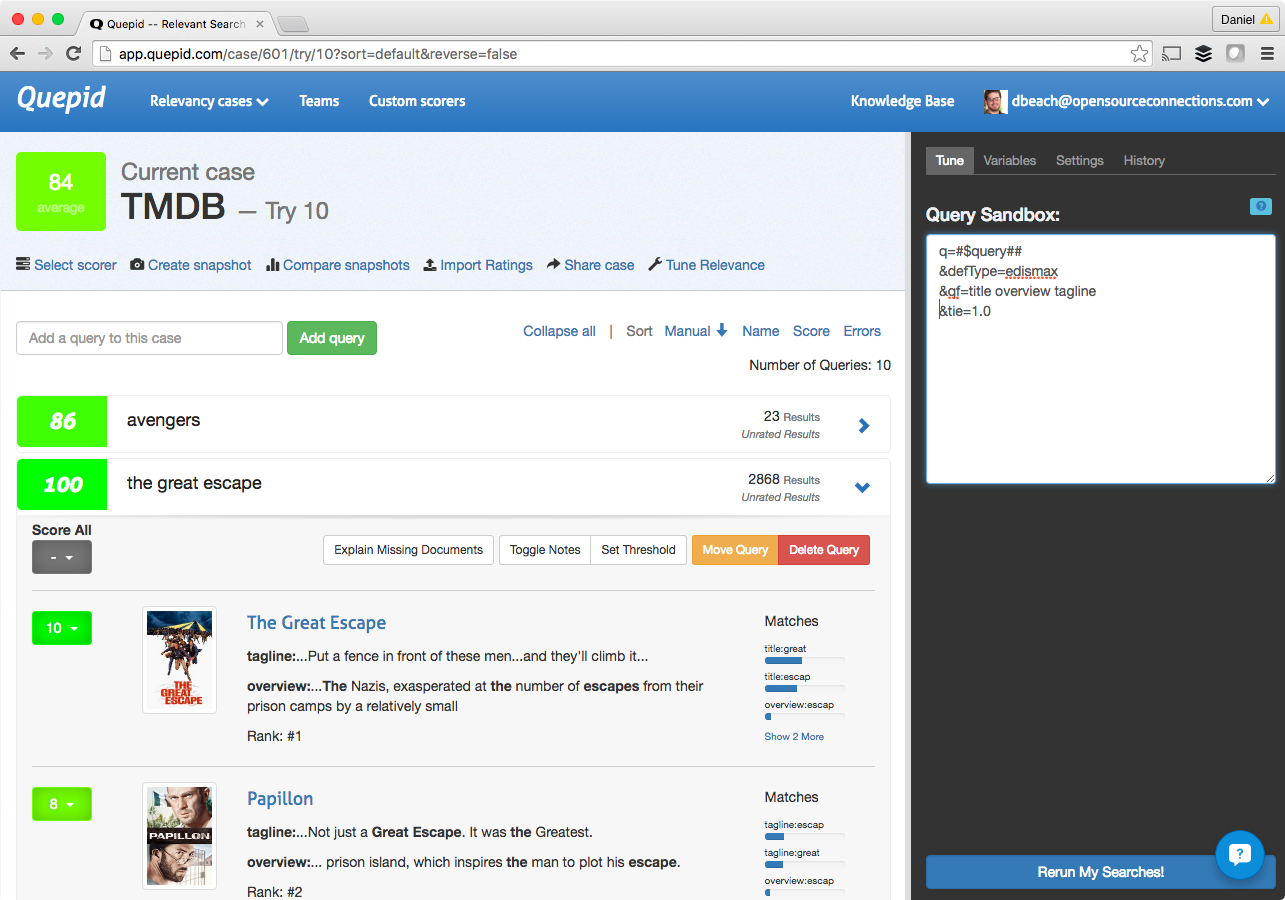 Products and services for smarter search
We built Quepid, a search testing platform that takes the guesswork out of search relevancy.
Do NOT attempt a search project without it. — John Bickerstaff
---
Want to just understand why results are showing up in your search?